Since 2013, there has been a 48% increase in engineering graduates.

Oklahoma is a constitutional Right to Work state with low unemployment insurance taxes and programs significantly reducing hiring and training start-up costs. 

Oklahoma is among the top 10 most productive workforces in the U.S. 

Real GDP growth was the 6th fastest in the U.S. at 3.9% (Q4 18-Q1 19) and remains in the top 10 in the most recent estimates.
Oklahoma Workforce Snapshot
| | | |
| --- | --- | --- |
|   | Oklahoma | USA |
| Population | 3,896,251 | 321,004,407 |
| Population Annual Avg. Growth | 0.7% | 0.5% |
| Median Age | 36.3 | 37.8 |
| Under 18 Years Old | 24.5% | 22.9% |
| Armed Forces Labor Force | 0.6% | 0.4% |
| Cost of Living Index | 85.8 | 100 |
Cost of living in Oklahoma is lower, so your workforce can afford the basics with some left over to enjoy the many amenities across the state and region.
Oklahoma understands structural issues with unemployment and has adjusted workforce and educational training that aligns closer to the future of work, and the current demands for skills by employers. We are growing pipelines between K-12, common education, career and technology education, and higher educational institutions in collaborative and responsive ways.
More college graduates means a stronger pipeline of talent for our future. Oklahoma's Promise helps low-income Oklahoma students earn a college tuition scholarship by meeting academic and conduct requirements.
We're taking a proactive approach to tackling workforce issues. Oklahoma Works Together provides a roadmap to help more Oklahomans get to work and get more Oklahomans trained in critical industries by connecting industry and education. 
Commerce & Workforce Development
We know that a skilled and stable workforce is critical to economic development. The Oklahoma Department of Commerce works under the same umbrella as the Office of Workforce Development to ensure that we take a collaborative and strategic approach to addressing Oklahoma's workforce needs.
"Oklahoma has a remarkable workforce; a supportive, stable political environment, and an excellent quality of life our employees appreciate."
Steve Hendrickson, Director of Government Operations, Boeing
The Pathway to Your Talent Pipeline​
Oklahoma has workforce solutions to ensure your business will have access to a pipeline of talent to get you started and keep you going.
Collaborating for Success
Oklahoma's post-secondary institutions partner with industry to provide customized curriculums and workforce incentives. Read education & industry partnership success stories and download regional profiles for workforce pipeline details on majors, recent and future graduates,  partnership programs and other data.
Oklahoma Has Competitive Wages
Below are some example professions and their median wages in Oklahoma. Oklahoma's wages are among the most competitive in the country.
Occupation Description

Median Hourly

Earnings, Oklahoma

Median Hourly

Earnings, Nationwide

Transportation, Storage and

Distribution Managers

$30.85

$39.95

Construction Managers

$26.17

$30.75

Accountants and Auditors

$25.56

$30.80

Software Developers, Applications and Systems Software

$35.77

$44.27

Aerospace, Chemical, Electrical, Materials, Mechanical Engineers

$38.36

$42.30

Production, Planning and Expediting Clerks

$21.18

$22.35

Shipping, Receiving and Traffic Clerks

$13.58

$14.12

Computer-Controlled Machine Tool Operators, Metal and Plastic

$16.88

$17.26

First-Line Supervisors of Mechanics,

Installers and Repairers

$27.42

$29.34

Machinists

$17.01

$19.00

Welders, Cutters, Solderers and Brazers

$17.37

$17.54

Industrial Truck and Tractor Operators

$14.47

$14.78
Your Site Selection Experts
Contact us today for a confidential, no-cost incentives analysis for your project. Call the Oklahoma Team at 800-588-5959.
Charles Kimbrough​
Director, Business Development
Christie Myers
Director, National Recruiting
Jennifer Springer
Director, International Trade & Foreign Investment
Christy Busch
Global Program Manager
Cathy Curtis
Economic Development Specialist
Connie Lake
Economic Development Specialist
Tina Lindsay
Economic Development Specialist
Leshia Pearson
ACES Program Manager
Martin Roberts
Incentive Specialist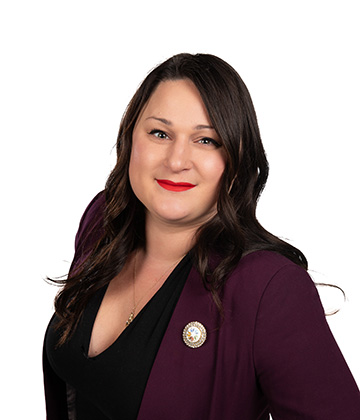 Sarah Short
Foreign Direct Investment Manager
Christopher Suttle
Economic Development Specialist