Due to the pandemic skewing 2020 data, the 2021 Fortune 500 using this data will not be reported. The next Oklahoma Fortune 500 Locations Report with 2021 data will be released in 2022.
Our report of Oklahoma's Fortune 500 companies includes manufacturing, retail, and service industries. Five Fortune 500 companies are headquartered in the state.
Report Highlights for 2020
The report contains:
The complete list of 500 with known Oklahoma locations
Biggest jumps in Oklahoma-based companies
Top 100 newcomers to the 500
Companies who dropped off the 500.
Oklahoma Headquartered Companies on the Fortune 500
All five Oklahoma-headquartered companies in the Fortune 500 are in the Energy Sector. 3 are based in Tulsa and 2 are based in Oklahoma City.
NGL Energy Partners, the top ranked OK-based company, was the #4 best performer in all of the Energy Sector for revenue growth at 39.4%. Again this year, they are a big jump company moving up 52 spots to #127 and ranked #1 overall in revenue per employee.
Oneok fell 57 spots to #313, however profits were up 11%.
Chesapeake Energy fell 64 spots to #373.
Williams fell 39 spots to #387, but profits were up slightly.
Devon fell 122 spots to #419.
Continental Resources, close to making the 500 list, fell 24 spots to #581.
Aerospace & Defense Companies
Most companies in the Aerospace & Defense Sector had strong 2019 revenue growth and rankings. Results do not reflect the 2020 impact of COVID-19 on airlines.
American Airlines fell 2 spots to #70. Delta Airlines took their top airline spot at #68.
Raytheon Technologies (formerly United Technologies) ranks #39 and is #1 in the Aerospace & Defense Sector. They were formed when United Technologies merged Pratt & Whitney, Collins Aerospace and part of Raytheon.
Boeing dropped 12 spots to #40 and is now #2 in the Aerospace & Defense Sector. Company is recovering from 2 past crashes.
Lockheed Martin moved up 3 spots to #57 and is #3 in the Aerospace & Defense Sector.
General Dynamics moved up 7 spots to #83 and #4 in the Aerospace & Defense Sector.
Northrop Grumman moved up 12 spots to #96 and #5 in the Aerospace & Defense Sector.
Raytheon (Engineering business separate from Raytheon Technologies) moved up 6 spots to #108.
Arconic changed its name to Howmet Aerospace and moved up 1 spot to #226. It formed when Alcoa split in 2016 creating the Aerospace & Defense spin-off.
L3Harris Technologies, formed from the merger with L3 and Harris, was a big jumper moving up 224 spots to #250.
Spirit Aerosystems with locations in Tulsa and McAlester moved up 14 spots to #406.
Energy Companies (other than OK headquartered companies already listed)
More than half of Energy Sector Companies experienced lower profits negatively affecting rankings.
Baker Hughes is now a free-standing company again at #129. After 2 years, General Electric divested much of its stake in the company; Baker Hughes revenues were up 4.2% over last year. General Electric fell 12 spots to #33.
Marathon Petroleum moved up 9 spots to #22 after purchasing Andeavor, while Marathon Oil fell out by 78 spots to #534.
Phillips 66 fell 4 spots to #27.
Valero Energy dropped 8 spots to #32.
ConocoPhillips fell 7 spots to #93.
Halliburton fell 15 spots to #142.
American Electric Power fell 12 spots to #204. They own Public Service Company of OK and are the 7th highest ranked utility.
OGE, on the Fortune 1000, fell 21 spots to #934.
Notable Retailers, Manufacturers, Distribution and Technology Companies
Walmart remained #1 overall for the eighth straight year, while Amazon surpassed Apple and Exxon Mobil to #2.
Commercial Metals (CMC) newcomer at #491 hasn't been on the list since 2016. They recently expanded into Durant.
Dell Technologies remained at #34.
Tyson Foods moved up 1 spot to #79.
Seaboard moved up 11 spots to #444.
Ingredion Foods who announced a new Tulsa location in 2017 moved up 11 spots to #475.
Dollar General moved up 7 spots to #112.
Macy's fell 2 spots to #120.
International Paper fell 11 spots to #144.
Whirlpool fell 14 spots to #162.
Goodyear Tire & Rubber fell 13 spots to #216.
Your Research & Economic Analysis Services Team
Let us know if you need more information or specific data for site selection or other economic services.
Jon Chiappe
Director, Economic Data & Research Services
Aldwyn Sappleton
Deputy Director, Economic Data & Research Services
Michael Craig
Senior Research Analyst
Lesli Crofford
Senior Research Analyst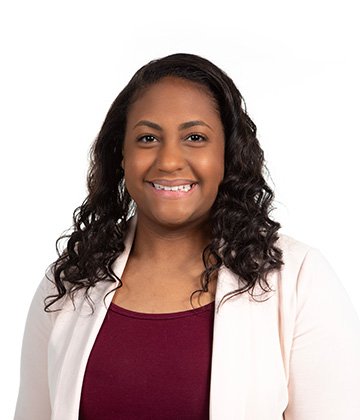 Alexis Carr
Research Specialist
Ernest Abrogar
Research Specialist
Michael Lewis
Research Specialist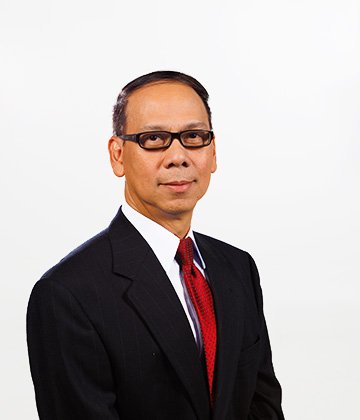 Dat Nguyen
Research Specialist