Due to the pandemic skewing 2020 data, the 2021 Fortune 500 using this data will not be reported. The next Oklahoma Fortune 500 Locations Report with 2021 data will be released in 2022.
Our report of Oklahoma's Fortune 500 companies includes manufacturing, retail, and service industries. Three Fortune 500 companies are headquartered in the state.
Report Highlights for 2022
The report contains:
The complete list of 500 with known Oklahoma locations
Biggest jumps in Oklahoma-based companies
Top 100 newcomers to the 500
Companies who dropped off the 500.
Top Industry Sectors & Fastest Growing Companies
The Financial Sector with 94 financial companies is the largest sector by net profits at $504.2 billion. Berkshire Hathaway #7 is one of the top 3 most profitable companies in the 500.
Technology is the #2 sector at $424.7 billion. Apple (#3) and Alphabet (Google) #8 are in the top 3 most profitable companies in the 500.
Boosted by the pandemic, Health Care is the #3 sector with profits of $200.6 billion. Gilead Sciences profits rebounded and Moderna's revenues leapt 2000%; both are on the Fastest Growing Companies list. UnitedHealth with statewide locations jumped two spots to #5 on the 500.
Notable 2022 Fastest Growing Companies in Profits or Revenues (Newcomers bolded):
309 Devon Energy (Headquarters in Oklahoma City)
347 Williams (Headquarters in Tulsa)
2 Amazon (#3 largest employer in Oklahoma)
34 United Parcel Service
65 Tesla 172 United States Steel
75 TJX (TJ Maxx)
77 ConocoPhillips
119 Jabil Electronics
129 Gilead Sciences
133 NRG Energy
138 KKR Investments
157 Freeport-McMoRan Mining
159 Blackstone Investments (Biggest Jump 295 spots)
171 Cleveland-Cliffs
172 United States Steel
195 Moderna
223 Kinder Morgan
290 Carvana
295 Andersons
340 Bookings Holdings
424 Zillow Group
479 Diamondback Energy
Oklahoma Headquartered Companies on the Fortune 500
The three Oklahoma headquartered companies making the list are in the Energy Sector. All moved up in the rankings since 2020 and two (Devon and Williams) made the Fastest Growing Companies List.
ONEOK, based in Tulsa, is the highest ranked Oklahoma-based company at #224. This is a jump of 89 spots since 2020.
Devon Energy, based in Oklahoma City, jumped 110 spots since 2020 ranking at #309. Devon ranks #15 Fastest Growing Company by Revenue on the 500.
Tulsa-based Williams moved up 40 spots since 2020 ranking #347. They rank as the #19 Fastest Growing Company by Profits on the 500.
Other Oklahoma headquartered companies just missing this year's 500:

Chesapeake Energy fell 162 spots since 2020 ranking #535.
Continental Resources jumped 37 spots since 2020 ranking #544.
NGL Energy Partners fell 454 spots since 2020 ranking #581.
Aerospace & Defense Sector
Eight companies make up the Aerospace & Defense Industry Rankings with total profits of $19.4 billion in 2021 making it the 15th largest sector by profits.
Lockheed Martin moved up 2 spots to #55 since 2020 and ranks #1 in the Aerospace & Defense List.
Raytheon Technologies fell 19 spots since 2020 ranking #58 and ranks #2 in Aerospace & Defense.
Boeing fell 20 spots to #60 and ranks #3 in the Aerospace & Defense Industry List. The company was the only Aerospace & Defense company to record negative profits in 2021.
General Dynamics fell 11 spots since 2020 and ranks #94. They are #4 in Aerospace & Defense.
Northrop Grumman fell 5 spots and ranks #101. They are #5 in Aerospace & Defense.
L3Harris Technologies jumped 44 spots to #206 and ranks #6 in Aerospace & Defense. Textron the 7th largest Aerospace & Defense Company ranks #302 and 8th largest Huntington Ingalls Industries ranks #370.
Energy Companies (other than OK headquartered companies already listed)
Bolstered by higher oil prices in 2021, the Energy Sector is the 4th largest sector this year with profits of $128 billion. More than half of the 58 companies in the Energy Sector have locations in Oklahoma, and 3 are headquartered in Oklahoma (Devon, ONEOK and Williams).
General Electric is the top ranked company in the Industrial Machinery Industry ranking #48.
Baker Hughes fell 41 spots since 2020 but remains in the top 200 at #170.
ConocoPhillips is a Fastest Growing Company ranking jumping 16 spots since 2020 to #77.
3 Energy Industry Newcomers now rank in the 500: APA (#431), Diamondback Energy (#479) and Southwestern Energy (#486). Diamondback ranks #14 in Fastest Growing Companies in Revenues.
American Electric Power (PSO) fell 15 spots to #219. They are the #6 ranked utility out of 23.
OGE, on the Fortune 1000, jumped 199 spots and ranks #735.
Transportation & Motor Vehicles & Parts Sectors
The eighteen companies in the Transportation Sector recorded total profits of $33.6 billion ranking the 11th largest sector. Included in this sector are airlines that continue to rebound with two out of the four airlines recording profits in 2021.
American Airlines fell 44 spots since 2020 and ranks #114 but remains a close 2nd to Delta (#113). Still recovering from the pandemic, Delta and Southwest Airlines were the only airlines to record profits in 2021.
Goodyear Tire & Rubber jumped 7 spots and ranks #209. The 11 Motor Vehicles & Parts companies are the 9th largest sector with $38.3 billion in profits in 2021.
Your Research & Economic Analysis Services Team
Let us know if you need more information or specific data for site selection or other economic services.
Jon Chiappe
Director, Economic Data & Research Services
Aldwyn Sappleton
Deputy Director, Economic Data & Research Services
Michael Craig
Senior Research Analyst
Lesli Crofford
Senior Research Analyst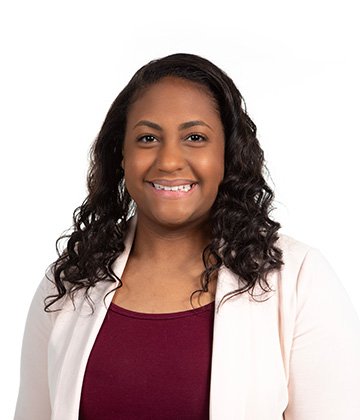 Alexis Carr
Research Specialist
Ernest Abrogar
Research Specialist
Michael Lewis
Research Specialist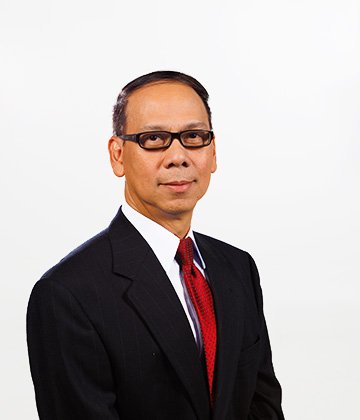 Dat Nguyen
Research Specialist