SIDE Act improvements can be done through projects that include qualified economic development expenditures in industrial parks, qualified initial infrastructure expenditures associated with industrial parks, or a combination of the two. Once an application is submitted and eligibility requirements are met, the Oklahoma Department of Commerce may allocate Strategic Industrial Development tax credits, a corporate income tax credit, to the eligible entity for the completion of the qualifying project.
Oklahoma's Qualifying Areas
View the SIDE Act qualifying counties and cities in Oklahoma.
Check back for an interactive eligibility map. Please be advised that by statutes, Enterprise Zone Tracts are adjusted on July 1 each year. An updated map with new tracts will take effect July 1, 2023, and will be posted as soon as available (late June).
Analysis and assistance at no cost
Call us today at 800-588-5959 and we'll get started on a cost/benefit analysis for your business. After your preliminary assessment, we can assist you with the application process.
The Oklahoma Department of Commerce is in the rule making process. Rules are expected to be finalized in late May. Commerce is targeting July 1, 2023 for accepting applications. A detailed application and instructions for submission will be posted to the website after program rules are finalized. Applications will be submitted electronically via a online form link.
Applications will ONLY be accepted via our online submission form which will be linked here July 1, 2023. The sample PDF application is for preparation purposes only and to allow applicants to review and prepare to apply. Please note that while this document contains the pertinent questions and content needed for submission, the document is NOT final and is subject to minor changes prior to July 1, 2023.
Get comprehensive, up-to-date information on Oklahoma's business incentives and taxes.
The materials contained on this website have been prepared by the Oklahoma Department of Commerce for informational purposes only and do not constitute legal or tax advice. This information is subject to change based on judicial interpretation and legislative action. The application of the information is subject to your unique facts and circumstances. YOU SHOULD NOT ACT UPON ANY INFORMATION CONTAINED IN THESE MATERIALS WITHOUT SEEKING YOUR OWN PROFESSIONAL LEGAL AND TAX ADVICE.
Join the SIDE Act Alerts mailing list for program updates.
Your Research & Economic Analysis Services Team
Let us know if you need more information or specific data for site selection or other economic services.
Jon Chiappe
Director, Economic Data & Research Services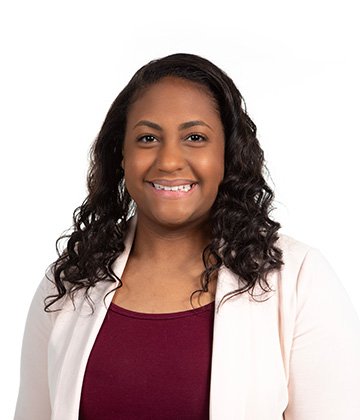 Alexis Carr
Research Specialist
Thomas Grossnicklaus
Chief of Staff & General Counsel