Beginning Nov. 1, 2021, the Oklahoma Department of Commerce will house the Oklahoma Chief International Protocol Office.
Meet our international protocol expert.
Chief of International Protocol
Protocol is very simply the established code of procedure or behavior in any group, organization, or situation. But understanding and applying the cultural norms of various global nations requires a great deal of research, preparation time, and patience. When executed properly, proper protocol allows parties to wholly focus on relating as people; concentrating not on differences but on commonalities. Once individuals feel understood, respected, and equal, they are more likely to engage in productive discussions.
For these reasons, protocol is critical to Oklahoma. In addition to creating good relations abroad, it helps business open new markets and expands trade, growing Oklahoma's economy and creating jobs.
A global society requires a basic understanding of and respect for other cultures. This awareness and respect can create trust among potential foreign business partners; it can pave the way for good diplomatic relations; and it creates international goodwill.
Culture is made up of many things such as clothing, food, language, and religion. No culture is inherently "better" than any other. There is an unfortunate tendency to believe that one's own culture is superior to others (ethnocentrism), but this is untrue. Although experiencing new traditions and beliefs can be unsettling, approaching the situation with an open mind and positive attitude replaces potential anxiety with a new found appreciation for foreign customs.
Protocol or international inquiries may be directed to Christy Busch at (405) 815-5111.
The Oklahoma Secretary of State is the constitutionally-appointed keeper of the state seal. Protocol regarding the seal deals with its proper usage, guaranteeing the seal appears consistent with the description laid out in state law, and ensuring it is used on the proper state documents. The Great Seal of the State of Oklahoma contains six seals and represents the unique history of the state.
The Oklahoma Secretary of State is the constitutionally designated keeper of the Great Seal of the State of Oklahoma. It is used by the Secretary of State to authenticate all official acts of the Governor, except for the approval of laws.
Except for those seeking to use it fraudulently, usage of the Seal or its likeness is not prohibited. Oklahoma Attorney General Opinion 1997 OK AG 68 holds that:
Pursuant to 21 O.S.1991, § 1571, a person is guilty of forgery in the second degree if that person, with the intent to defraud, forges or counterfeits the Great Seal of the State of Oklahoma or falsely makes, forges or counterfeits any impression purporting to be the impression of the Great Seal. Otherwise, there are no statutory limitations on the use of the design of the Great Seal, and the Secretary of State has no authority to prohibit any person or entity from using the design of the Great Seal of the State of Oklahoma.
History
Each of the Five Tribes had a great seal, which was attached to its official documents just as such seals are used by the public officials of the various states and territories. When the territory of Oklahoma was organized, the first session of the Legislative Assembly made provision for a great seal, which was in use constantly up to the change from Territorial to State Government.
While the Sequoyah Constitutional Convention was in session at Muskogee Reverend A. Grant Evans, who was president of Henry Kendall College, was asked to suggest a design for a seal for the proposed state of Sequoyah. Dr. Evans designed and had carefully drawn a five pointed star. In the angles of the star were placed the tribal seals of the Five Tribes. Above the star and between the two upper points was a half-length figure of Sequoyah holding a tablet upon which was written "We are Brothers", in the Cherokee Text. In the other spaces between the points of the star were placed forty-five small stars.
Although denied statehood by the U.S. Congress, the convention's work was not in vain. Much of the constitution adopted by Oklahoma was based on the draft created by the Sequoyah convention. Their proposed seal was also largely incorporated into that of Oklahoma's.
During the session of the Oklahoma Constitutional Convention, among the members of the committee which was named to design a great seal of the new state was Gabe E. Parker, a Choctaw Indian, a graduate of Spencer Academy (one of the oldest schools), and of the Henry Kendell College. Mr. Parker wrote to Dr. Evans for suggestions. By calling attention to the design of the great seal for the proposed state of Sequoyah, Dr. Evans suggested that the adoption of the same might not be inappropriate. This suggestion was substantially followed in the designing of a great seal of the state of Oklahoma wherein the great seal of the proposed State of Sequoyah was combined with that of the Territory of Oklahoma. The position of the star was so changed that one point stood vertically upward instead of one point being vertically downward, as was the case in the seal of Sequoyah. The five tribal seals were placed in the angles of the star as before, with the seal of the Territory of Oklahoma in the center. This design also admitted of a more symmetrical arrangement of the forty-five stars in five groups in the spaces between the points, putting nine in each group. In the surrounding circle were placed the words, "Great Seal of the State of Oklahoma," and the date "1907″.
Description and Symbolism
The Oklahoma State Seal consists of a large five-pointed star containing the emblems of the Five Tribes in the points of each ray. The spaces between the five points were filled with forty-five smaller stars, representing the states of the Union, with the center star as the forty-sixth state.
The Oklahoma State Seal contains six seals. In the center of the large star is the central device of the official Seal of the Territory of Oklahoma, at left, including the words "Labor Omnia Vincit" meaning Labor Conquers All Things. Columbia is the central figure, representing justice and statehood. At right is the American pioneer farmer; at left is the American Indian in traditional dress. These two representatives are shaking hands beneath the scales of Justice, symbolizing equal justice in Oklahoma and on the part of the Federal Government. Beneath the trio is the cornucopia of plenty and the olive branch of peace, and behind is the sun of progress and civilization.
Each of the five rays of the central star represents the official seals of the Five Tribes.
From the Seal of the Cherokee Nation: A large seven-pointed star, surrounded by a wreath of oak leaves is depicted. The seven-pointed star represents the seven ancient clans of the Cherokee people. The wreath of oak leaves refers to oak wood, the principal hardwood in the old Cherokee country in the Carolinas that was used in maintaining the perpetually burning sacred fire. In this connection, oak was a symbol of strength and everlasting life.
From the Seal of the Chickasaw Nation: An Indian warrior is shown standing in ancient regalia, carrying two arrows in his right hand, a long bow in his left, and a shield on his left shoulder. The two arrows represent his guard over the two ancient tribal divisions, in which all Chickasaw clan and house names originated. According to old tribal lore, the bow and the shield represent the insignia of the Chickasaw warrior by right of his descent from the "House of Warriors".
From the Seal of the Choctaw Nation: An unstrung bow with three arrows and a pipe-hatchet are blended together. The ceremonial pipe-hatchet was passed around and smoked in council when deliberating important tribal matters. Though a peaceable people, the Choctaws were noted for great strength in defending their homes and country. The unstrung bow represents peace yet instant preparedness for defense. The three arrows, always ready, stood for the three great Choctaw chiefs.
From the Seal of the Muscogee (Creek) Nation: A sheaf of wheat and a plow are represented in the seal of the Muscogee nation. The plow and sheaf of wheat were chosen as modern symbols of agricultural industry, for which the Creeks were noted from earliest times. It is a reference to the prosperity that agriculture brought to the Creek people.
From the Seal of the Seminole Nation: A plumed tribesman is shown paddling a canoe across the lake to a village with a trading post standing near the shore. This scene represents some of the early customs surrounding the act of gathering, preserving and trading plants that were held sacred in connection with their ancient tribal religious rites and ceremonies. It is symbolic of peace and plenty.
Seal Usage
Except for those seeking to use it fraudulently, usage of the Seal or its likeness is not prohibited. Oklahoma Attorney General Opinion 1997 OK AG 68 holds that:
Pursuant to 21 O.S.1991, § 1571, a person is guilty of forgery in the second degree if that person, with the intent to defraud, forges or counterfeits the Great Seal of the State of Oklahoma or falsely makes, forges or counterfeits any impression purporting to be the impression of the Great Seal. Otherwise, there are no statutory limitations on the use of the design of the Great Seal, and the Secretary of State has no authority to prohibit any person or entity from using the design of the Great Seal of the State of Oklahoma.
Oklahoma State University's Bio-based Products and Energy Center is enhancing productivity for potential feedstocks, improving conversion technologies and optimizing the value of
co-products and by-products.
Seaboard Energy, located in Guymon, is finding alternative energy sources, including but not limited to, the production of biodiesel, renewable natural gas and compressed natural gas.
Oklahoma City's Newpoint Gas, LLC is taking steps to develop and integrate processes to produce clean water, electricity, and a hydrogen energy source from natural gas technologies.
The largest wind, solar, and storage project in the U.S. is being built by NextEra in Northwest Oklahoma. The Skeleton Creek energy production project will include a 250 MW wind farm, 250 MW solar farm, and a 200 MW battery facility.
Spiers New Technologies Inc., located in Oklahoma City, has revolutionized the automotive industry with battery "4R" services (repair, remanufacturing, refurbishing, and repurposing) for advanced battery packs used in hybrid and electric vehicles to optimize the life cycle of their battery pack inventory and maximize its value.
With a centralized U.S. location, immediate proximity to wind projects, and a position in the heart of the wind corridor, Oklahoma is the ideal site for wind generation, tower and blade production, turbine component manufacturing, repair and maintenance operations, and industry R&D.
#2 in wind energy employment in the U.S.
Oklahoma is home to the 2nd largest wind farm in the U.S. (Traverse Wind Energy Center)
Oklahoma's manufacturers continue to expand and thrive from castings, machining, bearings and gears to forges, fabrications and suspended climbing systems, your potential suppliers are right here in Oklahoma.
Oklahoma's Consular Corps is comprised of current and past honorary consular officers, two retired ambassadors, and a diplomat in residence posted at the University of Oklahoma.
The Oklahoma Secretary of State serves as secretariat of the Oklahoma Consular Corps with responsibilities to assist the honorary consuls, keep an updated contact list of honorary consuls, and serve as a liaison between Oklahoma government and the consular corps.
Oklahoma is home to 11 Honorary Consulates representing countries from East Asia, Europe, and Latin America. A consul is an official appointed by a government to live in a foreign city and protect and promote his or her government's citizens and interests there. An honorary consul is a person who performs limited consular functions such as fostering business relationships and hosting cultural education programs in a foreign city where there is no diplomatic mission. Many larger nations with vast business/cultural interests abroad have more than one post.
Unlike career consular officers or ambassadors, honorary consuls are American citizens or permanent resident aliens who have been officially accredited by the U.S. Department of State to perform consular services on a part-time basis. After being nominated by a foreign minister (the equivalent of the U.S. Secretary of State), they are carefully vetted in a process which typically takes more than a year. They are permitted to carry on another business. These honorary consuls have dedicated their lives to foreign relations, have close ties to international business, or have distinguished themselves in other ways.
Oklahoma Consular Corps Contact Information
Guatemala
Consulate General of Guatemala
His Excellency José Arturo Rodríguez Díaz, Consul General
5909 NW Expressway, Suite 100
Oklahoma City, OK 73132
Phone: (405) 603-6628
JRodriguez@minex.gob.gt
France
Honorary Consulate of France
Mr. Grant E. Moak, Honorary Consul
P.O. Box 54384
Oklahoma City, OK 73116
Phone: (405)522-0152
gemoak@gmail.com
Germany
Honorary Consulate of the Federal Republic of Germany
Mr. Jeremy Tubb, Honorary Consul
201 Robert S. Kerr, Suite 1000
Oklahoma City, OK 73102
Phone: (405) 548-0272
oklahoma-city@hk-diplo.de
Japan
Honorary Consulate-General of Japan
Mr. Lloyd T. Hardin, Jr., Honorary Consul-General
Tenth Floor – Two Leadership Square
211 N. Robinson Ave.
Oklahoma City, OK 73102
Phone: (405) 235-9621
lloyd.hardin@mcafeetaft.com
Norway
Honorary Royal Norwegian Consulate
Mr. Jon R. Stuart, Honorary Consul
2431 E. 61st St., Suite 600
Tulsa, OK 74136
Phone: (918) 744-5222
jstuart@tulsacoxmail.com
Peru
Honorary Consulate of Peru
Mr. Enrique Villar-Gambetta, Honorary Consul
1900 NW Expressway, Suite 1410
Oklahoma City, OK 73118
Phone: (405) 200-1676, (405) 843-1037 or (405) 761-1092
c-oklahoma@consulado-peru.com
Korea, South
Honorary Consulate of the Republic of Korea
Mr. Dennis Dunham, Honorary Consul
100 N. University Drive
Edmond, OK 73034
Phone: (405) 974-2373
Koreaokc@gmail.com
Romania
Honorary Consulate General of Romania
Ms. Nadia Comaneci, Honorary Consul General
romaniaconsulate@gmail.com
Spain
Honorary Consulate of Spain
Dr. Amalia M. Miranda, Honorary Consul
3435 NW 56th St., Building A, #700
Oklahoma City, OK 73112
Phone: (405) 602-0002
OKConsulatespain@aol.com
Switzerland
Honorary Consulate of Switzerland
Mr. Rico Buchli, Honorary Consul
3201 Durango Way
Edmond, OK 73034
Phone: (405) 285-6660
oklahomacity@honrep.ch
United Kingdom
Honorary British Consulate
Mr. Rodger A. Randle, Honorary British Consul
The University of Oklahoma
4502 E. 41st St.
Tulsa, OK 74135
Phone: (918) 779-5713
randle@ou.edu
Oklahoma's ever-increasing global presence is reflected in state government. When the state receives international inquires or communiques they are frequently directed to the Secretary of State's office, a repository on the international programs and initiatives of state agencies and departments. These include the Department of Agriculture, the Department of Commerce, the Department of Education, the Department of Health, the Oklahoma National Guard, and the Oklahoma State Regents for Higher Education.
Department of Agriculture
The goal of the International Trade Development team is to promote Oklahoma's processed foods and other value-added agricultural products to targeted countries in Central and South America, Europe, the Caribbean, Asia and the Pacific Rim. Coordinators provide market research and valuable technical assistance, and have access to the USDA's worldwide network of trade offices, which enables them to identify agricultural export trends and windows of opportunities for Oklahoma companies around the globe.
www.ag.ok.gov/mktdev/international.htm
Department of Commerce
The Oklahoma Department of Commerce has international trade offices which include export assistance and foreign direct investment recruitment.
okcommerce.gov/trade
Department of Education
Now in its fifth year, the Oklahoma State Department of Education and the Academie d'Amiens in France have a memorandum of understanding related to cultural exchanges. This partnership also includes group projects between schools, video conferences and online wiki-based collaboration between educators and students. Amiens is located in the Picardy region of Northern France.
Department of Health
The Oklahoma Department of Health and Oklahoma's Sister State Gansu, China, have had a cooperative medical relationship since 1985. The two organizations provide help and support in areas of public health, clinical medicine, research, teaching, rehab, emergency treatment and medical internet construction programs.
www.ok.gov/health/index.html
Oklahoma National Guard
The Oklahoma National Guard has sent troops on training and humanitarian missions to Baku, Azerbaijan through the U.S. National Guard State Partnership.
www.ng.mil/media/factsheets/2011/SPP%20Mar%2011.pdf
Oklahoma State Regents for Higher Education
Oklahoma Study Abroad through the Oklahoma State Regents for Higher Education is a statewide initiative to create a clearinghouse of information for students looking for study-abroad programs offered in the state.
www.okhighered.org/okglobaled/study-abroad/default.aspx
The Director of International Protocol in the Secretary of State's Office arranges and facilitates meetings between the Governor and international leaders. The Secretary and the Director receive international delegations on behalf of the Governor when he is unavailable. The Director also assists the Secretary with logistics for each diplomatic visit and provides support to the consulates in planning official visits to Oklahoma.
If you are coordinating the visit of an official governmental delegation that will be traveling to Oklahoma and would like to arrange a meeting with officials from the Secretary of State's Office or the Governor's Office, please submit a written request to the Director of Protocol:
Please include information about your group, dates and/or times of the visit, and contact information in your letter.
Protocol or international inquiries may be directed to Christy Busch at (405) 815-5111.
Scheduling requests should be submitted in writing and sent via email to Christy Busch.
Collects weather data, including solar and wind speeds, across 120 stations spanning all 77 Oklahoma counties.
A centralized location combined with solar and wind potential put Oklahoma at the forefront of renewable capacity.
Oklahoma offers multiple incentive programs to benefit renewable energy companies.
Training a Renewable Workforce
Oklahoma's nationally-recognized CareerTech centers offer specialized training that prepare students for work in various energy fields. CareerTech also works with companies to create
customized programs to meet specific workforce needs.
Specialized renewable and sustainable energy degree programs are offered by Oklahoma State
University (OSU), OSU-OKC, Rogers State University, Tulsa Community College and the University of Tulsa (TU).
Oklahoma's colleges and universities graduate an average of more than 200 electrical and electronics engineers and more than 150 construction and engineering technology technicians each year.
TU is also home to the National Energy Policy Institute, a joint project between the university and the George Kaiser Family Foundation.
From OSU's honors from the EPA for green power leadership to TU's Alternative Energy Institute, Oklahoma's higher education institutions are focused on the next-generation
energy research.
Oklahoma saw a 39% growth rate over the last 10 years in Energy related programs, producing over 30,500 graduates.
Renewable Energy Degree Programs
Degree programs related to renewable energy offered at Oklahoma universities and colleges:
Electronics Engineering
Mechanical Engineering
Industrial Engineering
Chemical Engineering
Geological Engineering
Environmental, Health & Safety
Management
Wind Turbine Technicians
Wind Energy Maintenance
Manufacturing Production Technicians
Quality Control Technicians
Renewable Energy Vocational Programs
CareerTech programs related to renewable energy:
Electricity
Electrical Technology
Natural Resources and Environmental Science
Wind Turbine Technology
Oklahoma enjoys sister state relationships with China's Gansu Province, Japan's Kyoto Prefecture, and Taiwan. Oklahoma Sister States involve community, schools, government, and organizational support to conduct cultural, educational, business, agricultural, medical, and other types of programs and exchanges to further these relationships.
Sister states are relationships created by official agreements between the State of Oklahoma and the government of the foreign state.
Oklahoma's first sister state was Taiwan. In 1980, Oklahoma Governor George Nigh signed an agreement establishing sister state relations. The document states that "the two sister entities will promote interchanges in various areas with the object of deepening mutual understanding and goodwill."
Governor Nigh also signed Oklahoma's sister state agreement with China's Gansu province in 1985. Since then, 20 delegations of Oklahomans going to China or vice versa have strengthened the relationship by building business and cultural ties. The same year, Oklahoma also established a sister state with the Prefecture of Kyoto in Japan.
Mayors of pairing cities may also sign official documents inaugurating a sister cities partnership. Sister relationships are the only international partnerships agreements that link local governments. The agreements establish an active relationship, which strives to improve the mutual understanding of diverse cultures. These sister programs have proven to be an invaluable tool for a multitude of reasons:
Sister programs develop municipal partnerships between U.S. cities, counties, and states and similar jurisdictions in other nations.
They provide opportunities for city officials and citizens to experience and explore other cultures through long-term community partnerships.
The sister programs create an atmosphere in which economic and community development can be implemented and strengthened.
Sister programs stimulate environments through which communities will creatively learn, work, and solve problems together through reciprocal cultural, educational, municipal, business, professional, and technical exchanges and projects.
They collaborate with organizations in the United States and other countries which share similar goals.
Oklahoma's Sister Cities include:
Oklahoma City

Sister City

Clermont-Ferrand, France
Colima, Mexico
Seika, Japan
Arezzo, Italy

Haikou City, China
Kigali City, Rwanda
Puebla, Mexico
Ulyanovsk, Russia
Taipei, Taiwan
Tainan City, Taiwan
Rio de Janeiro, Brazil

Nikaho, Japan
Jinchang, China

Beihai, China
Celle, Germany
Kaohsiung Municipality, Taiwan
San Luis Potosi, Mexico
Tiberias, Israel
Utsunomiya, Japan
Zelenograd, Russia
Amiens, France
Your Site Selection Experts
Contact us today for a confidential, no-cost incentives analysis for your project. Call the Oklahoma Team at 800-588-5959.
Jennifer Springer
Director, Business Development
Martin Roberts
Incentive Specialist
Connie Lake
Economic Development Specialist
Tina Lindsay
Economic Development Specialist
Leshia Pearson
ACES Program Manager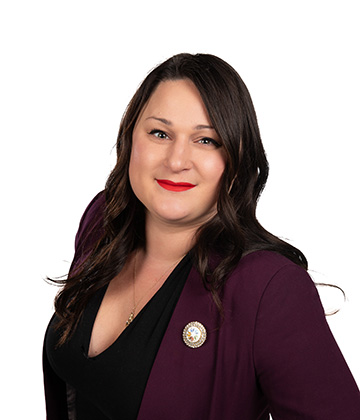 Sarah Short
Foreign Direct Investment Manager
Christopher Suttle
Economic Development Specialist