Oklahoma is home to several specialized and nationally renowned healthcare centers including the Harold Hamm Diabetes Center, Stephenson Cancer Center, Dean McGee Eye Institute, ProCure Proton Therapy Center and others.

The Stephenson Cancer Center at OU is ranked #1 among all cancer centers in the nation for the number of patients participating in NCI-Sponsored treatment trials and recently achieved FDA approval for drugs and therapy that are custom designed to specific genetic markers of cancers and patients carrying the disease.
Oklahoma Medical Research Foundation
More than 300 researchers at Oklahoma Medical Research Foundation (OMRF) make ground-breaking discoveries as they explore the mysteries of human diseases including Alzheimer's, brain diseases, cancers, diabetes and lupus. OMRF is recognized as one of the most respected independent medical research institutes nationwide.
Oklahoma City's emerging innovation district currently encompasses about 1.3 square miles east of downtown and accounts for more than 10,000 jobs.
University of Oklahoma Health Sciences Center
The University of Oklahoma Health Sciences Center (OUHSC) is one of only four health centers in the United States with seven professional colleges.
Animal Nutrition & Feed Research
Oklahoma State University (OSU) is investing more than $7 million in a new animal nutrition and physiology center.
Companies and Research Organizations Are Cultivated in Oklahoma
Cytovance Biologics

Analytical Research Laboratories

Samuel Roberts Noble Foundation

Oklahoma Medical Research Foundation

Oklahoma State University
University of Oklahoma

Biolytx Pharmaceuticals Corp.

Charlesson LLC

Selexys Pharmaceuticals
Your Site Selection Experts
Contact us today for a confidential, no-cost incentives analysis for your project. Call the Oklahoma Team at 800-588-5959.
Jennifer Springer
Director, Business Development
Christie Myers
Director, National Recruiting
Christy Busch
Global Program Manager
Geoffrey Camp
State Director of Aerospace and Defense
Cathy Curtis
Economic Development Specialist
Connie Lake
Economic Development Specialist
Tina Lindsay
Economic Development Specialist
Leshia Pearson
ACES Program Manager
Martin Roberts
Incentive Specialist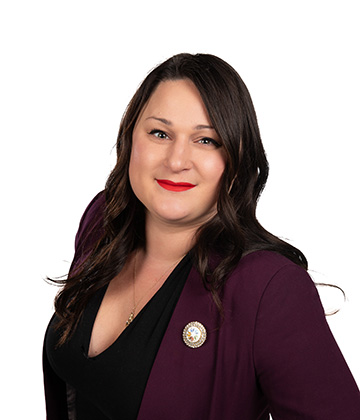 Sarah Short
Foreign Direct Investment Manager
Christopher Suttle
Economic Development Specialist