Oklahoma's biotech companies and public institutes are pioneering research and development.
Meet our bioscience expert.
The Forefront of Research
University Research Park is a springboard to further biomedical research, encouraging the commercialization of equipment and technologies. The campus has more than 700,000 square feet of modern research lab and office space and is home to more than 40 science-based companies.
Oklahoma Medical Research Foundation
More than 300 researchers at Oklahoma Medical Research Foundation (OMRF) make ground-breaking discoveries as they explore the mysteries of human diseases including Alzheimer's, brain diseases, cancers, diabetes and lupus.
Animal Nutrition and Physiology Research Center
Oklahoma State University's Animal Nutrition and Physiology Research Center is a state-of-the-art facility dedicated to conducting animal studies related to climate variability, production efficiency and sustainability in the areas of animal and human health, genetics, growth, nutrition, reproduction, and general well-being.
Nationally Renowned Healthcare Centers
Oklahoma is home to several specialized and nationally renowned healthcare centers including the Harold Hamm Diabetes Center, Stephenson Cancer Center, Dean McGee Eye Institute, the Oklahoma Proton Therapy Center and others.
Located east of downtown Oklahoma City and already the home of the city's bioscience sector, the Innovation District is an epicenter for collaboration, innovation, opportunity, and economic growth. The district's strategic plan for growth will create additional opportunities for next-level innovation, investing in high-quality places where research institutions, firms, and talent concentrate and connect.
180,000+ employed in bioscience
41% growth in life science program studies since 2010
Cyber Security and Informatics in Healthcare: The University of Tulsa (TU) is one of 14 federally-designated Centers of Academic Excellence in Information Assurance and Cyber Defense Education. TU's Collins College of Business offers a minor in Healthcare Informatics which combines technology with healthcare to support better patient outcomes by transformingthe planning, delivery and management of healthcare.
Imagine the Possibilities
Oklahoma offers multiple incentive programs to benefit bioscience companies.
Oklahoma offers vast benefits to our company and our employees. The success of our business is dependent upon being able to offer the highest quality motor-homes to our customers – thanks to Oklahoma's skilled and dedicated workforce, we are able to do just that.
Companies and Research Cultivated in Oklahoma
Your Site Selection Experts
Contact us today for a confidential, no-cost incentives analysis for your project. Call the Oklahoma Team at 800-588-5959.
Jennifer Springer
Director, Business Development
Geoffrey Camp
State Director of Aerospace and Defense
Martin Roberts
Incentive Specialist
Connie Lake
Economic Development Specialist
Tina Lindsay
Economic Development Specialist
Leshia Pearson
ACES Program Manager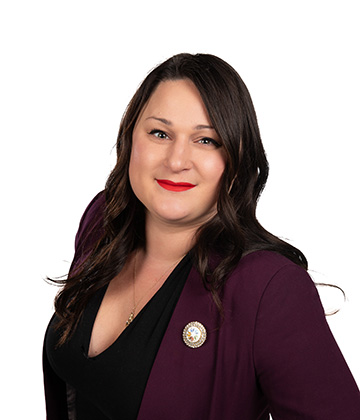 Sarah Short
Foreign Direct Investment Manager
Christopher Suttle
Economic Development Specialist