Contact our Automotive Team today!
"Oklahoma offers vast benefits to our company and our employees. The success of our business is dependent upon being able to offer the highest quality motor-homes to our customers – thanks to Oklahoma's skilled and dedicated workforce, we are able to do just that."
Grant Kernan, EVP & General Manager, Newell Coach
Industry Assets + Advantages
Shifting into High Gear: Oklahoma's Automotive Accelerator Program
Oklahoma has recently gained the attention of automotive companies worldwide. In response to this surge in interest, the state has developed the Automotive Accelerator Program, which offers qualified companies locating to Oklahoma auto incentives, customized workforce programs, and expedited permitting.
Oklahoma's Automotive Engineer Workforce Tax Credit
Allows automotive companies hiring engineers in a variety of fields to receive tax credits equal to 5% of the compensation paid to an engineer and 10% if the engineer graduated from an Oklahoma college or university, plus another credit of up to 50% of the tuition reimbursed to an employee. Additionally, the engineer hired receives a tax credit of $5,000 per year.
Training and Job Placement Services and Transferable Skillsets
In addition to customized labor market analysis and talent acquisition services, Oklahoma offers auto companies low-to-no cost workforce training programs to help them quickly ramp up operations. Oklahoma's two largest industry sectors, aerospace and energy, offer a baseline of skills and knowledge that are easily adapted and retrained to meet the specific needs of auto manufacturers.
Automotive companies locating to Oklahoma will have the benefit of expedited permitting through the Oklahoma Department of Environmental Quality for accelerated ramp-up of their new operation.
Oklahoma is ideally situated for the growing automotive sector.
Hear why from Oklahoma Governor Kevin Stitt and Lt. Gov Matt Pinnell.
Southern U.S. Automotive Corridor
OEM Manufacturing Facility
These Auto Companies Are a Driving Force in Oklahoma
Spiers New Technologies – Car Battery Refurbishing

Michelin Tire – Tires

Goodyear – Tires

Henniges Automotive – Anti-Vibration Products
Contact us today for a confidential, no-cost incentives analysis for your project. Call the Oklahoma Team at 800-588-5959.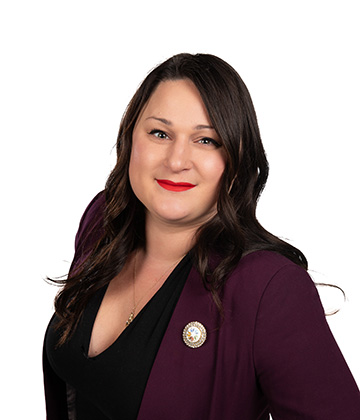 Sarah Short
Foreign Direct Investment Manager
Tina Lindsay
Economic Development Specialist
Christy Busch
Global Program Manager