A Worldwide Pathway to Profit
The state's workforce services ensure a pipeline of talent for your business. Oklahoma's renowned career training system known as CareerTech is able to respond quickly to the needs of industry with customized apprenticeship programs.
Oklahoma's corporate and personal taxes are some of the lowest in the nation. Operating costs are dramatically lower than coastal locations like New York or California. The relative value of $100 has a real purchasing power of $111.23 in Oklahoma, but only $86.66 in New York and $88.57 in California according to an analysis of average prices of similar goods by the Tax Foundation.
The Most Central Location
Centrally located and accessible by air, rail, road, and water with the most inland ice-free ports in the U.S.
Equidistant between New York, Los Angeles, Miami, Toronto and Mexico City
3 Intersecting Interstate Highways
Connections offering access to every corner of the country.
Including one of the largest, most inland, ice-free river ports in the U.S. with access to the Gulf of Mexico.
The Tulsa Port of Catoosa sends and receives more than 2.2 million tons of cargo each year by barge, rail and truck.
88 million located within a 500 mile radius, including the fast-growing I-35 corridor between Oklahoma City and Dallas-Ft. Worth metropolitan areas.
The Oklahoma Team streamlines environmental permitting for your project. You will be assigned a single representative from the Department of Environmental Quality (DEQ). Your Customer Assistance Program (CAP) representative will assist with determining all permits needed to operate and construct your new facility.
Permitting for air, storm water, wastewater, public water supply, and RCRA are delegated from the national Environmental Protection Agency (EPA) to our state's DEQ, so all permits are handled by one agency, making the process faster and more efficient.
Oklahoma's Foreign-owned Companies
Oklahoma's foreign-owned companies support more than 48,000 jobs in the state and represent a major source of business investment.
Major sources of foreign investment in Oklahoma include Canada, the United Kingdom, Japan, Germany, France, Switzerland, Australia, the Netherlands, Mexico, Ireland and Sweden.
| | | |
| --- | --- | --- |
| Country | Business Establishments in Oklahoma | Employment in Oklahoma |
| Canada | 66 | 3310 |
| United Kingdom | 64 | 5852 |
| Japan | 55 | 3869 |
| Germany | 46 | 2731 |
| France | 44 | 5707 |
| Switzerland | 39 | 2905 |
| Australia | 18 | 938 |
| Netherlands | 17 | 1007 |
| Mexico | 16 | 6846 |
| Ireland | 16 | 3558 |
| Sweden | 16 | 2770 |
Oklahoma is home to more than 140 FDI companies.
Acciona
Air Liquide
AMEC
ASCO
BAE Systems
Bimbo Bakeries
British Petroleum
Centek
Enel
Georg Fisher
InBev
Industrias Bachoco
Jindal Poly
Lufthansa
Michelin
Sanofl-Aventis
Schlumberger
Siemens
Sigma Alimentos
Sitel/Onex Corporation
Sodexo
ThyssenKrupp
Umicore
Veolia Environmental
Zurich Insurance Croup
(parent of Farmers)
The Oklahoma Team is ready to assist with your international investment in Oklahoma with expert and confidential guidance. Contact the Oklahoma Team today at 800-588-5959.
Jennifer Springer
Director, International Trade & Foreign Investment
Christy Busch
Global Program Manager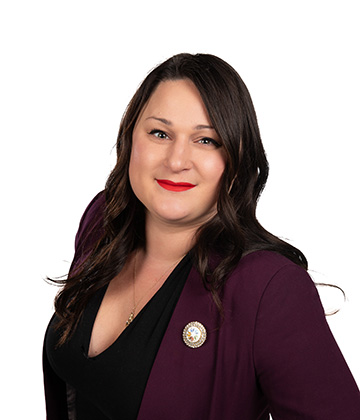 Sarah Short
Foreign Direct Investment Manager