Aerospace + Defense Quick Facts
"We have been asked 'Why Grove, Oklahoma?' We could have built in Los Angeles and the city would have said 'This is just another business.' In Oklahoma, we matter…"
Karl Strauss, Director, Ferra Aerospace
Imagine the Possibilities
Committed to Growing Aerospace
In Oklahoma, aerospace matters and we've proved it with the creation of the ACES program and Oklahoma's Aerospace + Defense Team. We're growing and diversifying the sector through workforce development, support of existing businesses and recruitment of new investment to the state.
Oklahoma Air + Space Port
One of only 10 licensed U.S. spaceports — the only one in unrestricted airspace. The "Infinity One" space flight corridor is 152 miles long and 45 miles wide. The facility contains 50,000 square feet of manufacturing space, 6 commercial aircraft hangars for lease and a 13,504 x 300 ft. primary runway.
In the emerging unmanned industry, our unique mix of terrain and testing capacity make Oklahoma perfect for UAS/UAV research and development. Oklahoma is a UAS hub for fire and rescue, precision agriculture, safety and security, transmission monitoring, weather, and aerial photography.
Weather Research + Technology
FAA Mike Monroney Aeronautical Center
Download our comprehensive guide to the aerospace and defense sector. Inside you will find detailed information about Oklahoma's aerospace talent pipeline, workforce and wage data, incentives, export data and more.
Oklahoma's Aerospace Clusters
The more than 1,100 aerospace entities operating in Oklahoma encompass all aspects of the supply chain — manufacturers, MRO, research and development, military and others.
Tinker AFB
AAR
Acorn Growth Companies
Boeing
Bombardier
Delaware Resource Group
Federal Aviation Administration
Field Aerospace
GE Aviation
Kratos Defense & Security Solutions
Lockheed Martin
Meta Special Aerospace
Moog
Northrop Grumman
Oneida
Pratt & Whitney
Rolls-Royce
Tulsa Air National Guard
American Airlines MRO
BizJet (Lufthansa Technik)
Consolidated Turbine Specialists
FlightSafety
General Dynamics
Intercontinental Jet Service Corp.
L3
Lufthansa Technik
MST Manufacturing
NORDAM
Spirit AeroSystems
Triumph Group
Vertical Aerospace
WHI Global
Ferra Aerospace
Malone's CNC Machining
Orizon Aerostructures
ASCO Aerospace USA
Frontier Electronic Systems Corp. (FES)
Vance AFB
Aircraft Structures International Corporation (ASIC)
Vantage Plane Plastics
Altus AFB
Fort Sill
BAE Systems
Duncan Machine
Raytheon
Enviro Systems (Safran)
Air Methods
McAlester Army Ammunition Plant
Oklahoma Business + Site Selection News
Oklahoma Now is a monthly newsletter for business leaders and site selection and commercial real estate professionals.
Subscribe today to stay up-to-date on the latest business and site selection news from Oklahoma.
Your Site Selection Experts
Contact us today for a confidential, no-cost incentives analysis for your project. Call the Oklahoma Team at 800-588-5959.
Jennifer Springer
Director, Business Development
Christie Myers
Director, National Recruiting
Christy Busch
Global Program Manager
Geoffrey Camp
State Director of Aerospace and Defense
Cathy Curtis
Economic Development Specialist
Connie Lake
Economic Development Specialist
Tina Lindsay
Economic Development Specialist
Leshia Pearson
ACES Program Manager
Martin Roberts
Incentive Specialist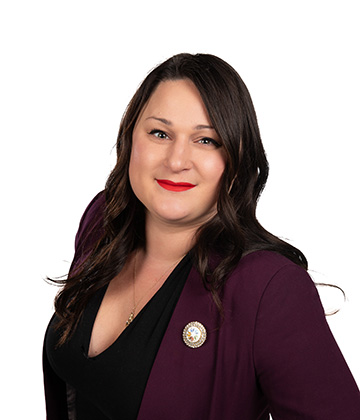 Sarah Short
Foreign Direct Investment Manager
Christopher Suttle
Economic Development Specialist
Ryan Tillison
Economic Development Specialist