Aerospace + Defense Quick Facts
MRO Capital of the World – Home to the largest DOD air depot and airline MRO facility in the world. More than 120,000 Oklahomans employed by companies in the aerospace and defense industry.

1,100+ aerospace entities have found success operating in Oklahoma

12 of Oklahoma's colleges and universities have aerospace programs

120,000+ employees in Oklahoma's aerospace and defense industries

Oklahoma boasts five military installations, two air national guard operations and numerous aerospace assets, including the Oklahoma Air & Spaceport.
"We have been asked 'Why Grove, Oklahoma?' We could have built in Los Angeles and the city would have said 'This is just another business.' In Oklahoma, we matter…"
Karl Strauss, Director, Ferra Aerospace
Imagine The Possibilities
Statewide Aerospace Coalition
In Oklahoma, aerospace matters and we've proved it with the creation of the ACES program and Oklahoma's Aerospace + Defense Team. We're growing and diversifying the sector through workforce development, support of existing businesses and recruitment of new investment to the state.
Oklahoma Air + Space Port
One of only 10 licensed U.S. spaceports — the only one in unrestricted airspace. The "Infinity One" space flight corridor is 152 miles long and 45 miles wide. The facility contains 50,000 square feet of manufacturing space, 6 commercial aircraft hangars for lease and a 13,504 x 300 ft. primary runway.
In the emerging unmanned industry, our unique mix of terrain and testing capacity make Oklahoma perfect for UAS/UAV research and development. Oklahoma is a UAS hub for fire & rescue, precision agriculture, safety & security, transmission monitoring, weather, and aerial photography.
Weather Research + Technology
FAA Mike Monroney Aeronautical Center
Oklahoma's Aerospace Clusters
The more than 1,100 aerospace entities operating in Oklahoma encompass all aspects of the supply chain — manufacturers, MRO, research and development, military and others.
Tinker AFB

AAR

Boeing

Federal Aviation Administration

Field Aerospace

Kratos Defense & Security Solutions

Lockheed Martin

Northrop Grumman

Pratt & Whitney
Tulsa Air National Guard

American Airlines MRO

BizJet (Lufthansa Technik)

FlightSafety

L3

Lufthansa Technik

NORDAM

Spirit AeroSystems

Vertical Aerospace
Your Site Selection Experts
Contact us today for a confidential, no-cost incentives analysis for your project. Call the Oklahoma Team at 800-588-5959.
Jennifer Springer
Director, Business Development
Christie Myers
Director, National Recruiting
Christy Busch
Global Program Manager
Geoffrey Camp
State Director of Aerospace and Defense
Cathy Curtis
Economic Development Specialist
Connie Lake
Economic Development Specialist
Tina Lindsay
Economic Development Specialist
Leshia Pearson
ACES Program Manager
Martin Roberts
Incentive Specialist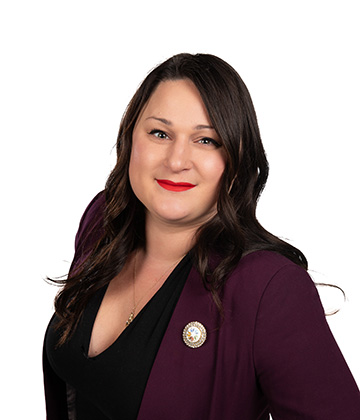 Sarah Short
Foreign Direct Investment Manager
Christopher Suttle
Economic Development Specialist